Onur Özsoy
linguist / educator
I am a final year Master of Education student of Geography and English at Humboldt-Universität zu Berlin. I've also been working at Artemis Alexiadou's RUESHeL group since March 2017. There, I became a linguist. My main interests broadly are psycholinguistics, language acquisition, heritage languages, syntax, morphology and their interfaces with semantics, and language teaching. In February, I joined Christoph Schroeder's lab in Potsdam for a project on Turkish discourse particles. Lastly, I've been working as a first aid instructor with napaso since 2014.
I am also on Twitter and the OSF. And here's my Google Scholar site.
What's new?
I started a PhD with Natalia Gagarina at Leibniz-Centre General Linguistics (ZAS) in Berlin. My research focuses on heritage languages , multilingualism, language acquisition, and various experimental methods. Check out my academic website here.
I proudly co-organized the 68th StuTS (international student linguistics conference mostly hosted in Germany) with ten other organizers. Now I'm excited for StuTS 70 in Vienna.
Frederic Blum, Ivona Ilić and I started a podcast (called InterFacing Language) about syntax, semantics and other linguistic topics. Each episode, we interview a different linguist about their research and why it matters. Listen to all episodes of InterFacing Language here. We'll also start season 2 in autum. Stay tuned.
Write me if you're interested in my research, or anything else related to me. My email is onur.oezsoy@hu-berlin.de..
To my fellow students and aspiring linguists
If you're also a student and can't stop thinking about linguistics, feel cordially invited to join our open linguistics group which I'm the main organizer of. All info at www.klesekreis.de..
If you're a first-gen and/or BIPoC or student who's looking for support and networking, feel free to reach out anytime. We can talk and find helpful mentorship programs and scholarships for you.
Here's a pic of me feasting on some delicious Çiğ Köfte (arguably the best and healthiest vegan fast food in the Mediterranean) in my parents' hometown (Şarkışla):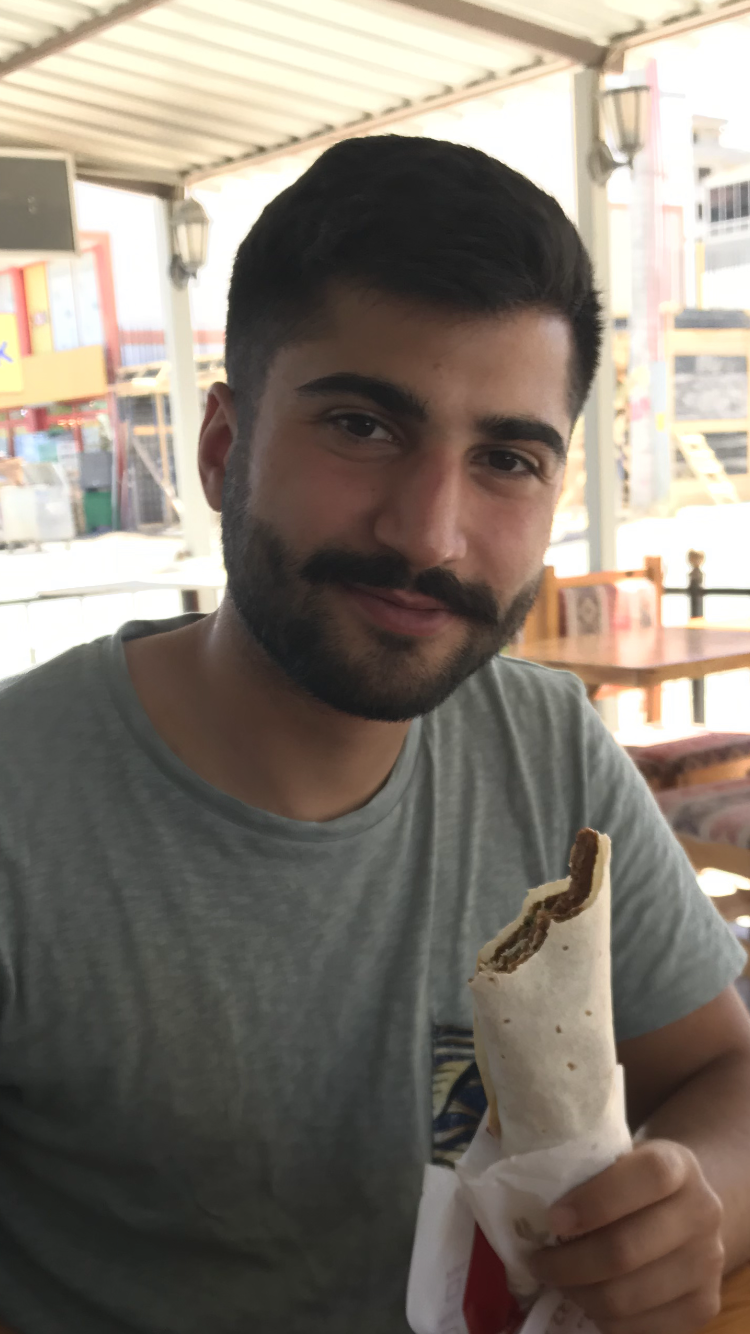 Tweets by _Onurunki
Last updated: 1 September 2021. This site is will be extended to include more information, and slides.
Web-Hosting: Humboldt-Universität zu Berlin. | Imprint